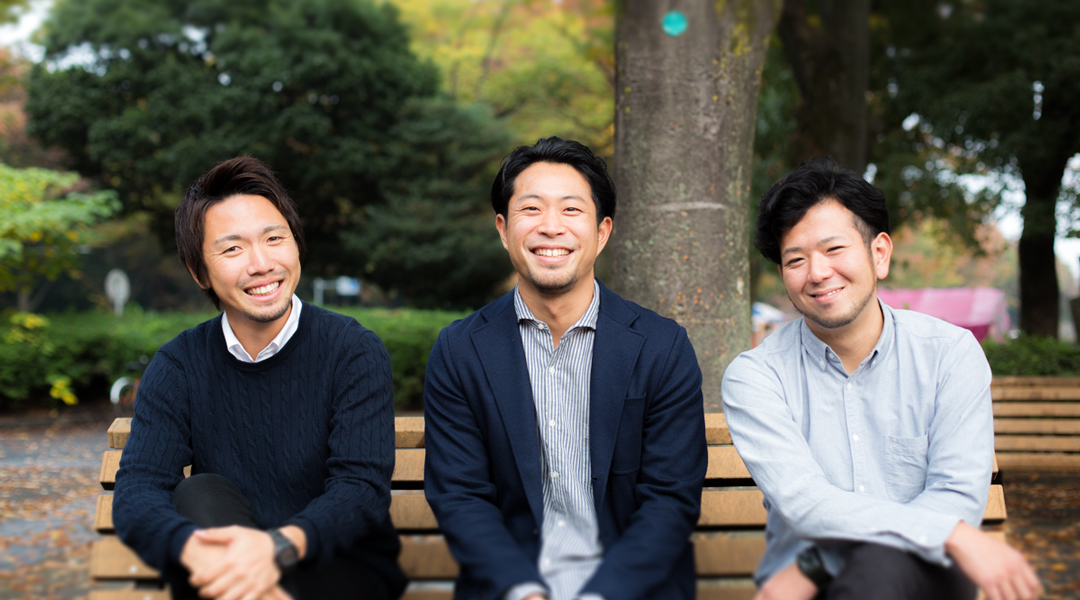 If we play sincerely,
it's going to be your job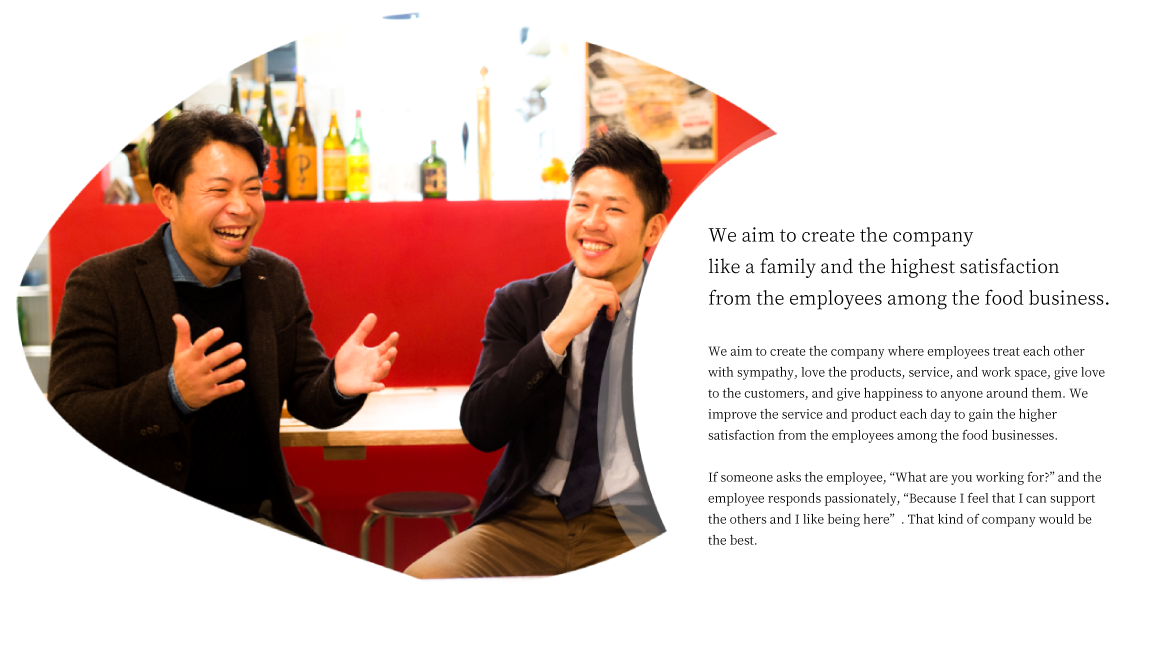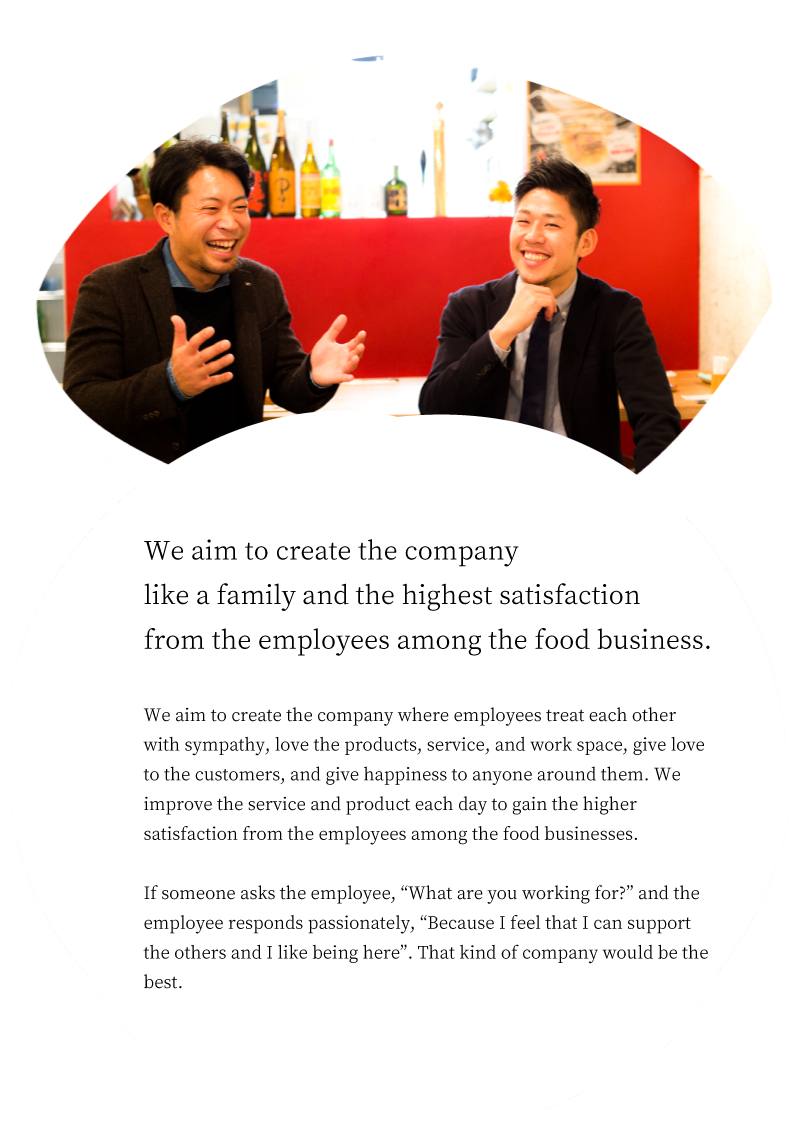 VISION

We will spread Japanese food culture and services to the world.

—
"Guys, be ambitious like an old man. Live each day fully like tomorrow is your last day".
"I want to represent the Japanese food business".
Since we are part of this world, we actively want to serve the world across the seas.  We want to spread the world the delicate and complicated Japanese culture, service, tradition, and Omotenashi (unique Japanese hospitality).
Not only demonstrating Japanese food culture through the food business, we want to combine the goodness of each country's culture with the flexible and creative view to share with the world.
From the city to the world

—
We start from entertaining each customer, and to all customers in the store, to the town, to Japan and to the world pleasing clients and employee, contributing to restaurants, clients, corporation, town, Japan, and world.
It is richly activating the town

—
We believe the store exists because the town activate the stores, so that if many stores works together, that would create the energy and stimulate the whole town.
We appreciate that we are allowed to be part of the town and we will be actively involved in giving back to the society.
We keep in mind that we contribute to the society and create the store that has a root on the town, so that our stores become the landmark and enhance economy of the town.
First, we keep our feet on the ground as we proceed

—
First, spread out happiness and power to variety of individuals at the stores.
By having happy and satisfied employees, customers and clients, who bring benefits to the store, and it will create an opportunity for another to challenge to the new things.
We think it is important for us to develop each branch to put all our feelings.
Philosophy
We seek happiness for all employees and make everyone smile.
We value an importance of work environment balance between work and life, we provide the way of work that fits to the generations and seek where they can experience satisfaction at work each day.
And we work hard every day to make customer, client and all employees smile.
We enjoy change with curiosity and always act, seek and improve.
We always learn, explore, act and experience new world with curiosity.
We stimulate ourselves from different angles, create new sensitivity, see ourselves new, evolve and overcome difficulties.
We never give up seeking. We believe that if we finish job with responsibility, we can grow.
Act dining is a group which enjoys changes to evolve for the better.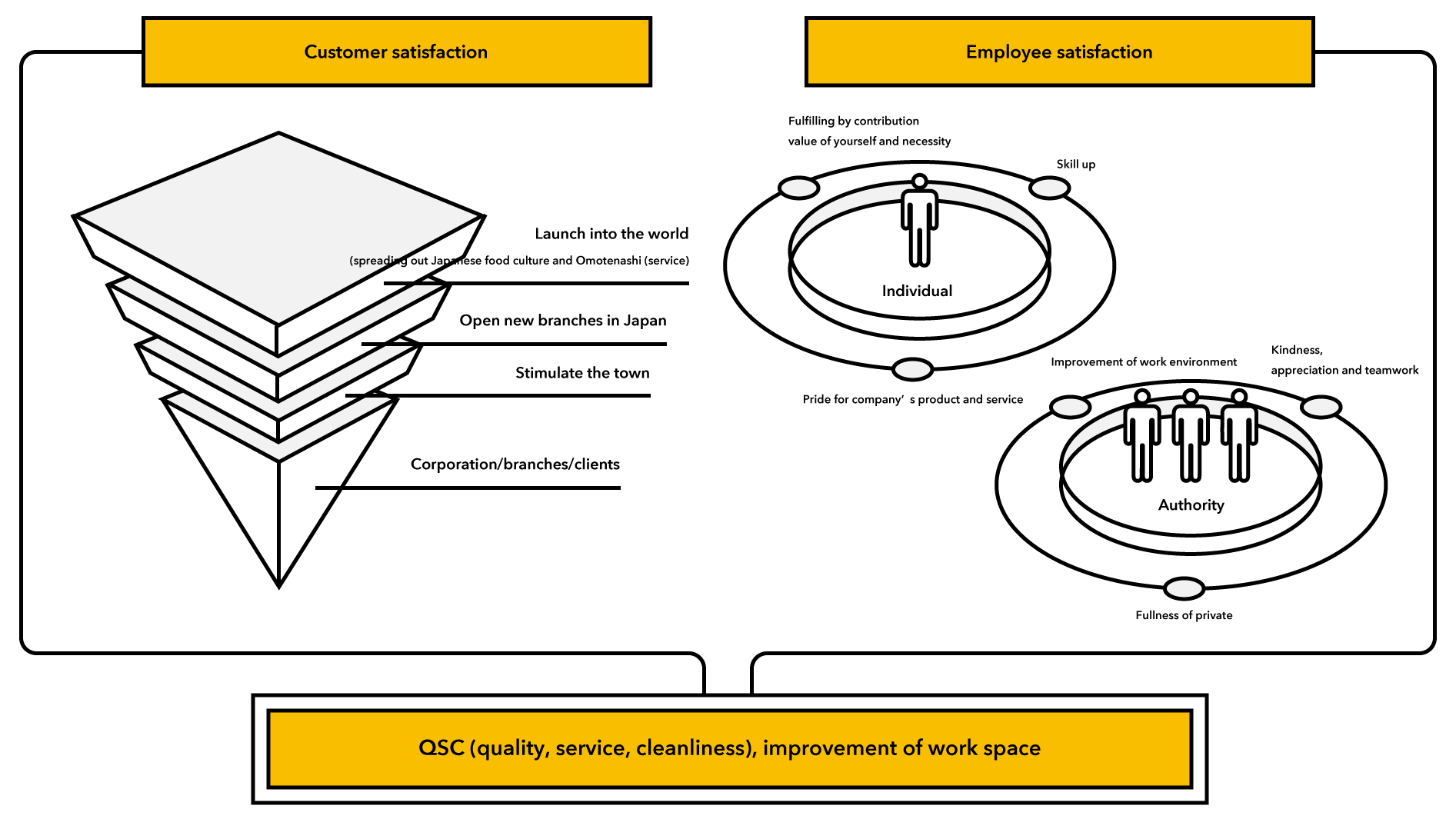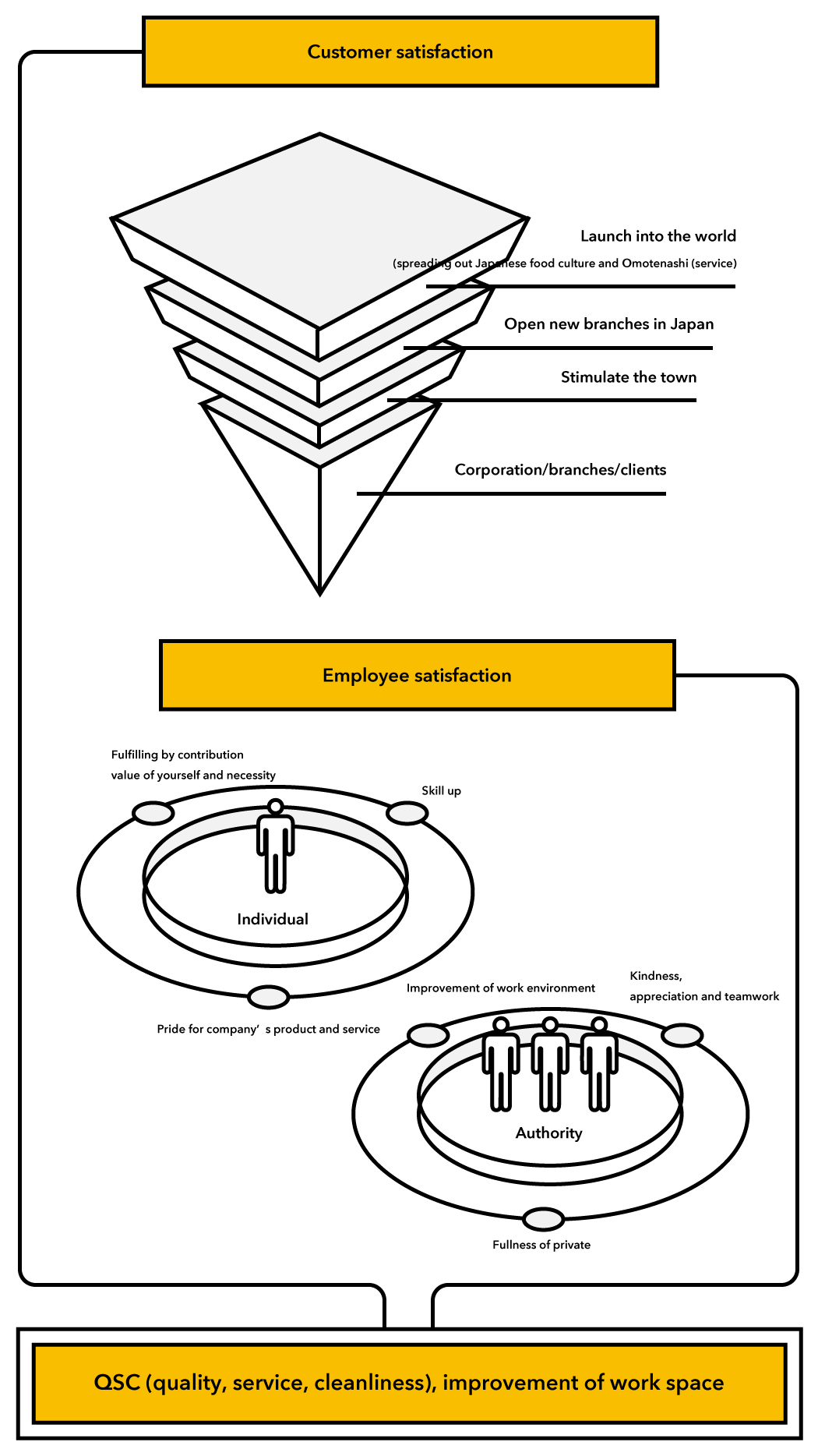 Promise
Act dining declares, protects and continues these three promises below.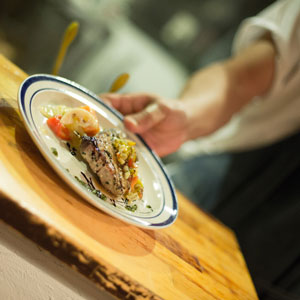 Improve quality of products and services with kindness based on safety and trust.
Seek contribution to society and happiness of employees, customer and client.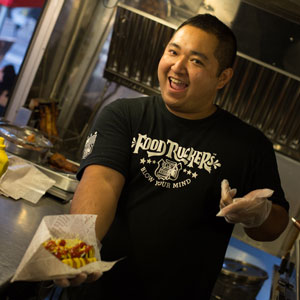 Let more people enjoy dining out
Guideline
1.Entertain customers and make them smile.
Use humor in your work and bring more smile. Always think what you can do for customers.
2.Care about others with kindness.
Best team will create excitement and smile.
3.Create enjoyable work space.
People gather to enjoyable space. Create space where full time employee, part time employee, client, and customer can enjoy.
4.Don't afraid of making mistake and do what you can do with your best.
Act dining think that "act and challenge" is most important.
Information
Trade Name
Actdining corporation
Establishment
October 2nd, 2009
Capital
$89,830.00
Clerk
CEO Yosuke Tanaka
Director Shota Idutsu
Number of employee
Fulltime Employees 17 (As of July 2017)
Company location
1-22-14 Ebisu, Shibuya (Ishii-Building B1F) Tokyo, Japan 150-0013
Mail destination
501-7 Maeda-Cho, Totsuka-Ku (Daini Sancort 301) Yokohama, Kanagawa, Japan 244-0804
Business Content
1. Restaurant Management
2. Consultant regarding food service industry
3. Manufacturing and selling the food trucks
4. Distributing and wholesale trading food, drinking water, drink, and alcohol
History
2007 Started Food Truck "Okinawaya Ashibiuna"
2009 Actdining Corporation
2010 Ebisu "BARDEBISU"
2012 Higashitotsuka "Takumi Dining"
2015 Higashitotsuka "Yakiniku KingKong"
2017 Kamakura, Oofuna, Kamiooka "Nikubaru KingKong"