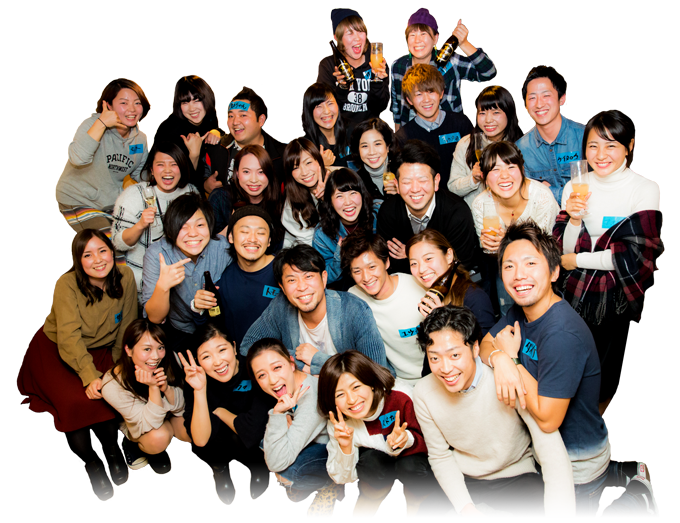 Employee satisfaction number 1 company.
Employee=Family, Create Act dining by smile chain
Act dining approach to make the environment and the system to satisfy the employees.
It is company's belief and culture to create work space where each employee can perform their best by accepting each employee's strength.
All employees are energized, and smiles are everywhere in the restaurant, and that smiles connects town, country, and even all over the world.
We aim to be place where we can produce the chain of smile.
In beginning of new year, we enjoy and learn food culture from other country and deepen relationship with the employee from each branch through the trips around the world. It is an important event for the company to deepen relationship by learning about each other more! In the past, we've been to: Thailand (6 days), Spain (8 days), Italy (8 days), Spain (8 days), Taiwan (3 days), Bali island with family (4 days)
We make a trip with all employees including the part timer employees for the night to celebrate the anniversary.
We went to Oowakudani in Sengokuhara in 2016 for the anniversary trip. It was exciting to go to the hot spring and have dinner and activities together.
We conduct employee trainings and meetings and learn about wine through a variety of theme in the office randomly.
We have a study session after work by touring popular restaurants in the city, and we also celebrate employees birthdays!